Entersoft Mobile Sales Force Automation provides
on time, real time answers to your daily needs and concerns.
Receiving actual market status and disseminating
information to your market is literally on your fingertips.
Boost Sales & Improve Efficiency

1 click online reporting
Real Time Reporting Agile Corrective Actions Marketing Intelligence

25% salespeople time save
Increased Customer Visits Optimized visit planning Operational Savings

Significant transparency and clarity
Increased Engagement and Productivity

Faster response in requests for approval
Improved Customer Experience Informed Decision Making

Cross Functional Synergies Agility
#  Increased strategy implementation ability
#  Agile sales, credit and commercial policies
#  Better delivery times, faster invoicing
#  Increased collections ability
#  Advanced merchandising implementation & auditing procedures
#  Increased marketing intelligence input
#  Real time informed decision making
Empower your Field Sales & Field Marketing

 DESIGN YOUR STRATEGY
Corporate sales and marketing strategy, is designed and monitored in Entersoft Mobile SFA. The application can be fully integrated with any open architecture back-office ERP.

BOOST SALES PRODUCTIVITY OPTIMIZE FIELD MARKETING TASKS
Field teams apply corporate procedures and safeguard enhanced and quality consistent customer experience. Empowered with real time information to get quickly informed decisions they achieve their targets faster and easier, amplifying overall sales effectiveness and field marketing efficiency.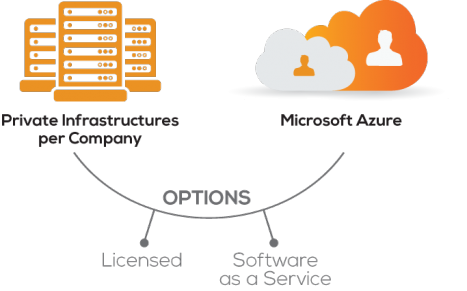 ORGANIZE YOUR STRUCTURE OPTIMIZE YOUR PROCESSES
All daily back-office tasks of a Sales Manager are handled with Entersoft Mobile SFA. Automated Sales and Marketing field tasks and processes are implemented, either offline or online, leading to an orchestrated sales operation.

 MONITOR RESULTS EVALUATE PERFORMANCE ORGANIZE YOUR STRUCTURE OPTIMIZE YOUR PROCESSES
Sales analytics with reports, graphs and interactive dashboards, provide comprehensive monitoring of the daily achievements and overall performance, enabling accurate budgeting, better segmentation, increased customer engagement and targeted marketing campaigns.
DEPLOYMENT &  LICENSING OPTIONS
A scalable software to deploy in a local infrastructure or on Microsoft Azure, Cloud, as a licensed product or as Software as a Service, SaaS.
Boost your Sales !
See what Entersoft Mobile SFA can do for your Business
We Want To Hear From You
We will never share your information with 3rd party.
We hate spam as much as you do.
Fill in the form to request your FREE Demo
More than 2500 Customers
trust their daily operations and growth in Entersoft's Business Software Solutions, in CE Europe & the Middle East.